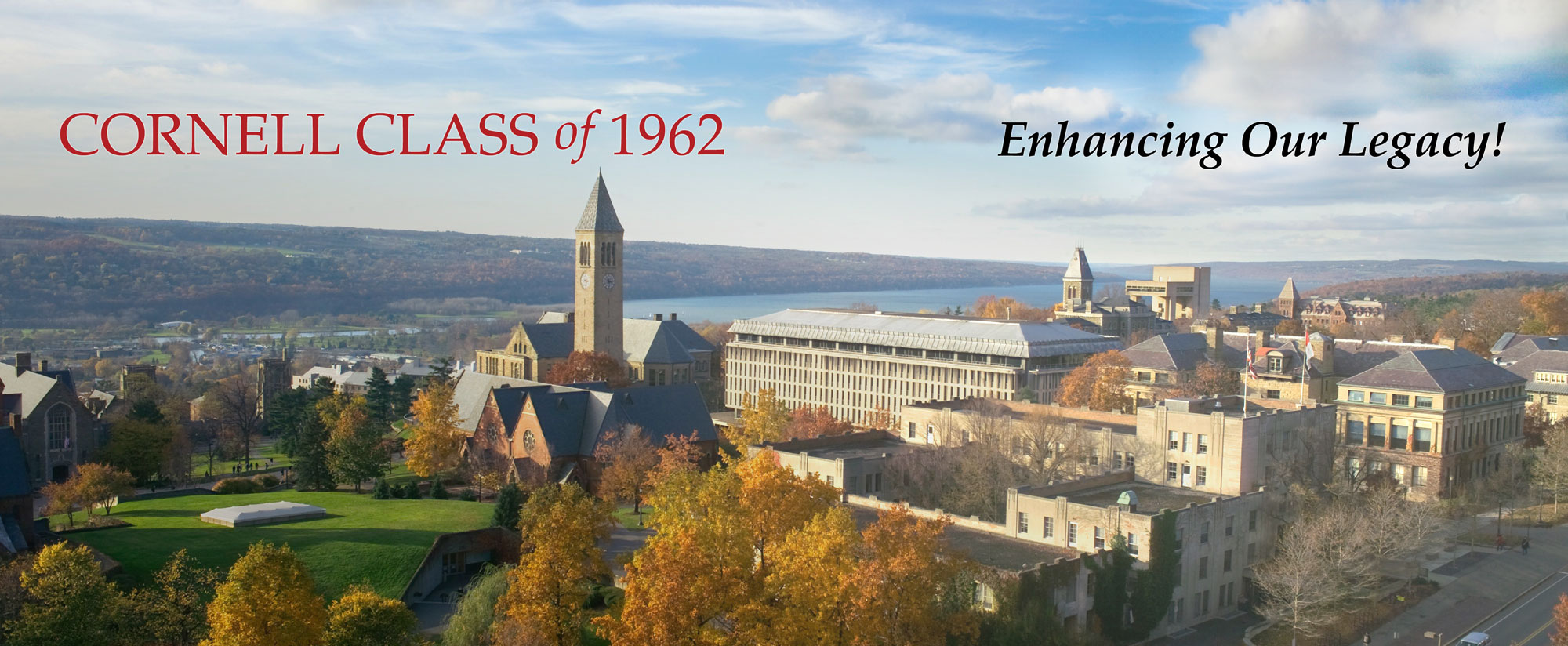 Welcome Cornell Class of 1962
Class of 1962 65th Reunion, June 10-13, 2027!
Greetings Classmates:
Welcome to 2023!
One of the most important features on this website is Classmate News — created especially for you to communicate expanded status messages about yourself and your family. We urge you to keep that news coming! Include a photo if you wish. Send your news to Judy Prenske Rich.
Unless you instruct us otherwise, everything we post in Classmate News will be forwarded to Cornellians for publication in Class Notes, a bi-monthly alumni column with word-count limits. Which means your news may be edited and publication delayed.  Sorry, but we have no say in this.
Our annual Class Dues — now $30 — are essential to maintaining the Class infrastructure.  These tax-deductible contributions sustain specific Class initiatives and are separate from gifts to the University. Class Dues support our ongoing communications efforts, including the website, USPS mailings, and all reunion hard-copy messages.  They also provide a subsidy to defray some of the fixed costs of reunion as well as support of the costs of official Class meetings. Please follow through and pay your Class Dues whenever you can.
We will continue to use the dues process as a mechanism for Class Gift Fund (CCG) contributions.  The Class Gift Fund continues to be an important part of our Class Legacy.
Good Health and Happiness to you and your family in 2023.
Neil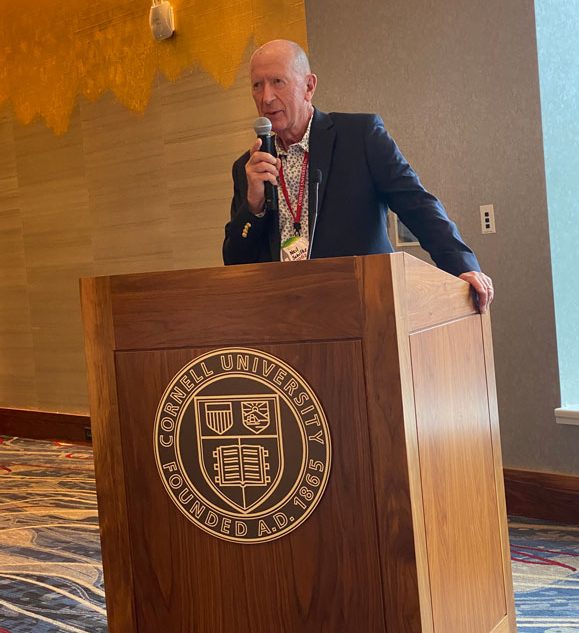 Visit our 60th Reunion Photo Gallery